Phot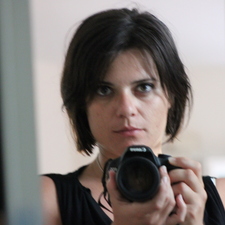 by Gijs van Ouwerkerk
Networks are becoming more and more digital.

And no, this sentence is not as trivial as it appears.

It does not only refer to social networks. Literally and technically, "digital" is what either includes an element, or leaves it outside. When it leaves it outside, that element is simply invisible, it does not exist. What is digital provides only two options: I/O, 1/0, in/out.

But how does an element, any element (e.g., a friend on Facebook, an item in a database, your non-native neighbour) come to be included in or excluded from that network?

To answer this question, you need analog tools. That is, tools that can also make visible the nuances between 1 and 0. And the consequences of being classified as "1" or "0".

You need to think analogically to deeply understand the digital.
I have been analogically digital in many fields of activity, from academia to media art, from community empowerment to government. The passion for research, analytical curiosity and fun in reshuffling categories has been the common denominator that made possible to meaningfully undertake such heterogeneous enterprises.
If you are looking for a systematic account, you can read my complete CV.
Currently, I am associate professor at the Science, Technology and Policy Studies (STePS) department of the University of Twente, where I lead the "Processing Citizenship. Digital registration of migrants as co-production of citizens, territory and Europe" research group (http://processingcitizenship.eu). The research is funded by the European Research Council and investigates transnational data infrastructures for migration management as activities of European integration.
My research lies at the intersection of science and technology studies, communication science and political theory, with a focus on governance by data infrastructures and how they shape institutions inherited from Modernity.
In the past I worked with governmental agencies and engineering companies, developing large-scale IT infrastructures. While being involved in the Italian community of neighborhood TV-broadcaster Telestreet, I designed and produced media art performances and installations at different venues Europe-wide (e.g. Transmediale in Berlin, International Film Festival Rotterdam). During my PhD and after I have often collaborated with Ars Electronica, as a member of its International Advisory Board on Digital Communities.